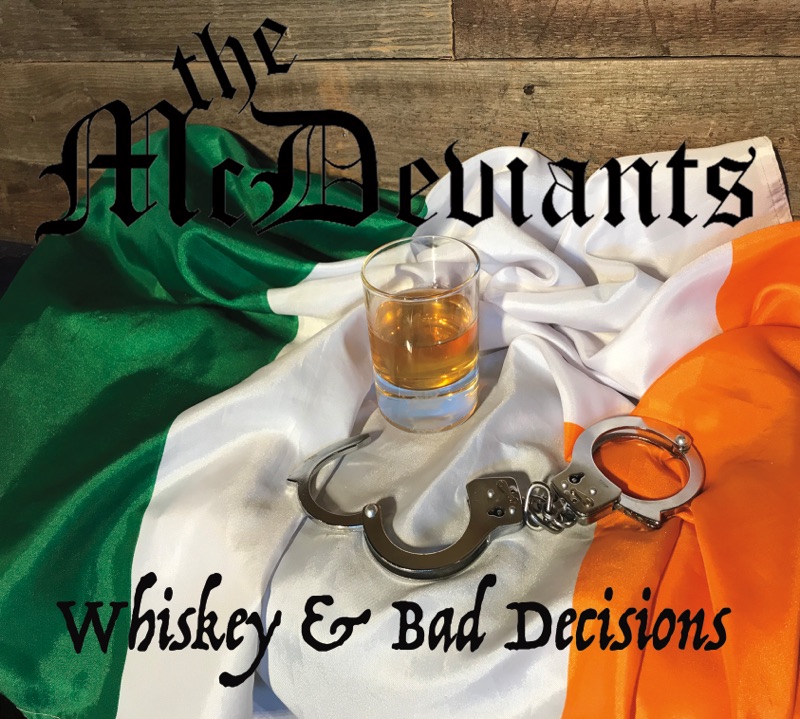 June 4, 2018
the Mc Deviants
Producer:
the McDeviants and Bill Douglass
Whiskey & Bad Decisions is the second studio album released by American Irish Folk Rock band the McDeviants, released on June 4, 2018. Whiskey & Bad Decisions includes traditional Irish Pub classics like The Craic and the Porter Black and Loch Lomond, as well as new originals The Cockblocker's Tale and Lower Your Standards.
Full Track Listing:
Blood Wedding
Hills of Connemara
Matty Groves
The Craic & The Porter Black
Lalla Rookh
Loch Lomond
Lower Your Standards
Come Out Ye Black & Tans
Lord Franklin
The Irish Rover
King's Shilling
The Cockblocker's Tale
The Mistrel Boy
Susannah Martin
The parting Glass
© 2019 the McDeviants, all rights reserved.